The Evolution of Uber Management Report
Posted on:
23rd April 2020
Question

Top level essay Service
Our professional unemployed professors are waiting for your signal to offer you the best academic writing service you so deserve.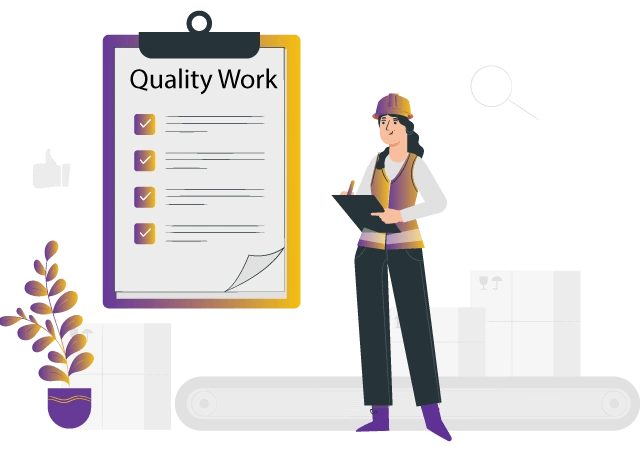 Solution
Executive Summary
The emergence of Uber helped to revolutionize the taxi industry. Uber is considered to be among those fascinating companies which have been characterized by explosive growth and a disruptive technology over the past decade. Since its inception, the taxi-hailing app has grown to become the most valuable private startup in the world. Today, the company has literally taken over the taxi industry, which for years had been at the hands of local cab companies across various countries across the world. Many are times when people are left wondering how a private startup could completely change the taxi industry within such a short period.
Introduction
The drastic growth of Uber can be traced back to its global expansion, a situation that made it possible for the company to gain an audience before the emergence of any competition. It was not by chance that the company launched its services in San Francisco albeit the fact that the taxicab market was performing poorly in the area. However, the founders of the company settled for San Francisco due to its interactive tech community which always looks forward to the next new trends, and the Uber hailing app happened to be one of them. The evolution of Uber highlights the need to develop a management report with a focus on several key aspects. These aspects include the company's strategic position, its response to the internal and external challenges, the sustainability of the competitive advantage, and the strategic options that may help to maintain the success and sustainability of the company into the future.
1.0 Key Changes in the Strategic Position
Over the past few years, there has been a change in Uber's strategic position, a situation that can be attributed to the internal and external environment. The concept of globalization has made it necessary for companies such as Uber to have a clear understanding of the nature of business management (Stone 2018, p33). As a result, it is essential to take into account the external and internal environment changes that are likely to affect the strategic position of a company. Perhaps it is important to develop a PESTLE analysis for Uber in a bid to understand the external environment changes that might have taken place in the past five years. The PESTLE analysis will help to identify the various external environment forces that have had an impact on the company's strategic position.
1.1 External Environment
1.1.1 PESTLE Analysis
Political Factors
Generally, some of the common political factors that are likely to affect the activities of business include bureaucracy, government stability, the impact of the lobbying groups in the home market, et cetera (Siedel 2016, p83). Before the emergence of Uber in 2009, no other company had introduced the ride-hailing taxi app. Since Uber intended to have a global outreach, most countries had not put in place regulations that would help to support the existence of such services. Uber's strategic position has often been affected by charged political debates, but most countries have shown a favorable political attitude towards the company's business model. As a result, the company has managed to extend its taxi services in more than 50 countries. On the other hand, countries such as Germany, Hong Kong, and Bulgaria have banned Uber from operating within their jurisdiction.
Economic Factors
The strategic position of many businesses has often been affected by a range of economic factors. Some of these factors include inflation rate, macroeconomic climate, interest rate, unemployment rates, and currency exchange rates. In 2008, the United States introduced a new tax law that sought to cushion the taxable income of independent contractors and freelancers. Therefore, it was possible for the contractors and freelancers to withhold 20 percent of their taxable income prior to paying the lower tax that had been introduced courtesy of the new law (Heene et al., 2008, p54). Unknown to many, Uber stood to benefit from this external economic factor because the company provides prospective drivers with attractive offers from a financial point of view. The company's business model is dependent on a shared economy. This model has had a positive impact on the state of economies in both developed and developing countries. Since its inception, the company has provided people with additional avenues for income opportunities. At the same time, the company has deprived local taxi drivers of their jobs.
Social Factors
Any business must take into account the social aspects of its external environment. The social aspects and the activities of a business have a mutually beneficial relationship. For Uber, the company has managed to maintain a strategic position because it has all along projected a respectable and acceptable image. Consequently, Uber has gained popularity and acceptance because of its price structure and its quality of customer service. These critical factors have been the company's points of differentiation (Skjelvik 2017, p103). The emergence of Uber provided taxi drivers with an advantage that had not existed before. However, the company's strategic position as far as social factors are concerned has been riddled with controversies related to laws, competition, human resources et cetera. Still, Uber has managed to project a strong social image, an aspect that has proved to be a tough challenge for other competing companies.
Technology Factors
In the 21st century, it is hard to imagine anything significant whose growth is not connected to technology. The growth of Uber can be attributed to its technological masterpiece. The company managed to grab a huge chunk of the market due to its unique technology. The technological invention provided both riders and drivers with great experience and smooth access to taxi services. Furthermore, the company has gone ahead to integrate its app with other special features as it seeks to provide users with an extraordinary experience. The technological masterpiece developed by the company has often sought to connect two ends – the drivers and the riders (Krey & Rossi 2017, p53). However, it would have been impossible for the company to benefit from this kind of differentiation were it not for its tremendous technology. It can be said that technology has helped to bolster the company's strategic position such that a rider can access the nearest taxi within a few minutes.
Environmental Factors
The 21st century has made it necessary for most businesses to take into account the aspect of sustainability. For companies providing taxi-hailing services such as Uber, there have been increasing concerns about sustainability as they project to maintain their strategic position (Turker 2018, p91). For example, Uber has put in place a pilot project known as Uber Green which provides riders with the option of requesting for a green ride.
Legal Factors
Many businesses have often been forced to navigate through the murky waters of legal compliance, and failure to do so might see them slapped with hefty fines. The emergence of Uber forced legal authorities in various countries to contemplate whether the laws governing traditional services will be applied or not. Over the years, Uber has had to deal with legal conundrums associated with tax rates and human resource issues. For example, the company was compelled by California state regulators to treat its drivers as employees as opposed to contractors (Blystone 2019, p1). The need to comply with the legal provisions of various countries has had an impact on the company's strategic position.
1.2 Internal Environment
When exploring Uber's internal environmental analysis, there are vital aspects that should be analyzed. They include resources, core competencies, and capabilities.
Resources
Uber's strategic position can be attributed to the manner in which it utilizes its resources. Both the drivers and the riders are provided with different resources such as the drive for Uber, drive for lyft, and drive for post mates. Furthermore, the company's business model of shared economy has gained favorable airtime as it is considered as an avenue for creating more employment opportunities (Oswald & Kleinemeier 2016, p104).
Core competencies
The company's core competency is its ability to provide riders with the option of hailing taxicabs with the help of its app. The invention of the app has helped to tie a rider's smartphone with its topography, a concept that helps to reveal the point-to-point bearings of the driver and the client.
Capabilities
The company has put in place an all-round practical client interface, an aspect that helps it to provide high-and-low-end taxi services to individual clients and organizations. In addition, the cerebrum that supports the client interface is skilled and equipped. It is worth noting that what Uber is providing is not a unique concept that cannot be tried out by other competing companies (Aaker 2010, p53). However, the manner in which the company has bundled its taxi-hailing services is what makes it stand out from the rest.
2.0 Uber's Response to Internal and External Challenges
Amid its rapid success, Uber has been compelled to confront a host of external and internal challenges that have threatened to derail its taxi-hailing services and its strategic position in this versatile market. Some of these challenges have come in the form of social, regulatory and legal, and technical obstacles. In a bid to explore how well the company has managed to cope with the external challenges, it is imperative to examine the SWOT analysis. This analysis will help to identify the strengths and weaknesses, and threats and opportunities associated with Uber. Furthermore, there is a need to explore the strategies employed by Uber in the past five years, and the extent to which they have helped the company to alleviate these challenges. Lastly, this section will analyze how well the company responded to these challenges by taking into account its level of performance.
2.1 SWOT Analysis
Strengths
Uber has grown to become a recognized global brand that has established its presence in more than 50 countries. So phenomenal is the growth of the company that it's Brand value Parameter has surpassed automobile giants such as Honda, Ford, and General Motors (Snelling 2012, p62). It is expected that Uber's growth rate is projected to increase rapidly with the increasing demand for internet connection. Furthermore, the company has been able to incorporate more cities into its infrastructure due to the low fixed investment involved. This aspect has enabled Uber to expand its taxi-hailing services rapidly. Customer satisfaction has been part and parcel of the company's strengths. The company is aware that it is operating in a highly competitive market; hence, the need to prioritize on enhanced user experience and customer satisfaction.
Weaknesses
The success of Uber can be attributed to the availability of manpower. However, this dependence on manpower is viewed as a weakness since the drivers operating the taxis are often the face of the company. Although drivers are expected to adhere to strict guidelines, the company faces the risk of dealing with a highly uncontrollable situation. The availability of the internet is vital for the company to be able to provide taxi-hailing services (Palmatier & Sridhar 2017, p109). Therefore, the company is finding it hard to penetrate emerging and developing markets due to slow or poor internet services. The company's taxi-hailing app is often seen as a preserve of tech-savvy individuals. As the company seeks to expand its services in developing nations, it is forced to grapple with the fact that digital literacy in these countries is low; hence, many people are not technologically updated.
Opportunities
The company has had a chance to grab a huge market share because consumers of the taxi services have been dissatisfied with the level of disorganization that has often become synonymous with the cab market (Kotter 2012, p79). The ability to take advantage of this situation has been lauded as one of the primary reasons that have seen Uber become a successful company. The availability of disposable income is seen as a source of opportunity for the company as many people are willing to spend money on convenience (O'Brien 2017, p1). Internet penetration has gone a long way in ensuring that more people get to use Uber's services. The availability of the internet has supported the company to expand its footprint across the globe.
Threats
The lack of clear government regulations is seen as a threat to companies such as Uber since it is not possible to know whether they are IT companies or conventional taxi companies. In as much as the company is hailed for providing drivers with an opportunity to benefit from a high number of daily rides, this does not translate to high-profit margins (Mason 2015, p98). Consequently, there is often a high likelihood that drivers may be swayed away in search of greener pastures. The rise in competition is a threat to the company as it may find it difficult to hold on to its drivers and customers who might be influenced by any form of monetary advantage.
In the past five years, Uber has employed various strategies which have helped it gain a considerable market share and disrupt the taxi industry to its advantage. Enhancing user convenience is one of the strategies that has helped to propel the company to the top as far as taxi-hailing services are concerned. Users of the Uber app tend to benefit from a high-level convenience which is provided by the company at multiple levels (Figueiredo et al. 2016, p108). It is possible for customers to request a taxi at the comfort of their homes and they will get a notification that the driver has arrived. The incorporation of cutting edge technology is probably the best strategy that has gone a long way in increasing Uber's market share in the past five years. People tend to use their smartphones daily, and the company invented an app that is packed with features that have helped to improve users' convenience (Alter 2018, p41). The introduction of a flexible or variable pricing model is a strategy that is suitable for many users of taxi services. The company has often emphasized that it is not a taxi company, but a ride-sharing service. As a result, Uber does not operate under taxi regulations which tend to impose fare rates or pre-approved prices.
The strategies employed by the company to boost its market growth have helped to boost its size and global reach owing to its financial results. In 2018, the company's total bookings amounted to $50 billion. In addition, Uber is in the process of becoming a public traded company in what is expected to be one of the biggest stock listings. In as much as the company has developed a clear cut technology that seeks to enhance the user experience, its revenues grew by 2 percent, an aspect that can be attributed to the highly competitive markets and an increase in subsidized rides. The company recorded $11.3 billion in revenues for 2018, which was a 43 percent increase from the previous year (Somerville 2019, p1). Besides, the company posted $1.8 billion in depreciation, losses before taxes, and other expenses in comparison to the loss of $2.2 billion which was announced in 2017. The full-year financial figures are a testament to the trajectory of the business owing to the strategies it has applied in the past five years. The strategies are expected to enable the company to sustain profitability in spite of the high level of competitiveness that has characterized the taxi industry.
3.0 Sustainability of the Competitive Advantage
Over the years, Uber has had to devise ways that would help it to sustain its competitive advantage in the taxi industry. Although the company has not recorded the best profit margins over the past five years, it still holds a competitive advantage over its competitors.
3.1 Use of data for value creation
The use of data for value creation is one of the ways that Uber has managed to maintain a competitive advantage (Thompson et al. 2013, p64). The availability of data has provided the company with the ability to develop unique offerings that seek to enhance the experiences of both the rider and the driver. On the part of the rider, the immense collection of data has made it possible for taxi users to benefit from new and improved services. The data helps Uber to know whether the new services will translate to increased profit margins. As for the drivers, the company has opted to use dynamic surge pricing. The reasoning behind this pricing model is that it is possible to predict a price surge even before it happens. However, this offering requires the company to develop a very complex algorithm that is capable of predicting the future. With this offering, it is possible for the drivers to access the areas which are expected to experience a price surge (Parniangtong 2017, p61).
3.2 Strategic pricing and product decisions
Uber's operating model has been based on sustaining a competitive advantage. The company's operating model has enabled it to arrive at strategic pricing and product decisions. For example, there are instances when the company provides its drivers with the option of "guaranteed fares," but this offering is based on time and place which is determined by the management. This offering is used as an avenue for motivating drivers, increasing trips, and encouraging drivers to be on the road for long hours (Schneider 2014, p70). Cost leadership is a generic strategy employed by Uber as it strives to maintain a competitive advantage. This competitive strategy is designed to ensure that the company is always the lowest cost provider in the market. Even as Uber uses this strategy, it has still managed to charge average prices to its broad spectrum of clients, a situation that has enabled the company to outperform its competitors such as Lyft, Ola Cabs, Grab, local taxis, and public transport (Ferrell & Speh 2017, p39).
3.3 Focus strategy
The focus strategy has also been used as an avenue for maintaining a competitive advantage. Using this strategy, Uber has managed to design products that target a specific group of industry segments or customers (Rothaermel 2014, p112). The development of this strategy has been informed by the company's desire to serve the needs of the target customers. It is worth noting that Uber still has a sustainable competitive advantage based on the fact that the company continues to place great emphasis on traction. As a result, the company has maintained high transaction volumes, strong customer acquisition, and geographic expansion.
4.0 Strategic Options for Ensuring Sustainability into the Future
As Uber looks forward to the future, it needs to develop strategic options that will help to maintain its success and sustainability. One of the strategy options is for the company to determine whether it will prioritize growth or profitability. In the past five years, Uber has appeared to focus more on current and future growth as opposed to profitability. At a time when the company is intending to float its shares to the public, there is a need to prove that its core segment is sustainable profitability (Meyer 2016, p42). At the same time, the organization should demonstrate signs of a few credible, curated seeds of growth. It is highly possible that ridesharing can be a reasonably profitable business, and Uber can easily achieve this feat. Another strategy that will help to maintain the company's prospects is that Uber needs to decide on whether it will concentrate on transportation, logistics, or both. Of concern is for the company to evaluate its long-term plans as far as logistics and transportation segments are concerned. It is worth noting that different industry dynamics characterize these segments. Furthermore, both of them have a different set of demand and supply partners. It is imperative for the company to deflect its capital and attention to the transportation segment as this is its core business (Brondoni 2018, p121).
The success of the company in the future will be dependent on its ability to determine which geographies it intends to penetrate as it seeks to expand its market share. Even as the company is developing ways and means of venturing into new markets, it should also exit those that are not compatible with its long-term objectives (McGrath 2013, p115). The company should avoid markets with challenging unit economics. Furthermore, it will be impossible to move into the future if Uber does not play nice with the regulators. The growth of Uber came in the backdrop of turning a blind eye to regulations and regulators. Since the company is seeking to move into a new stage of evolution, it should adopt a conciliatory approach with the regulators. The objective of this approach is that the company will operate in a de-risked regulatory environment that would suit the needs and preferences of public market investors (Freeman 2010, p79).
5.0 Conclusion
Uber has turned out to be a global phenomenon in the ten years of its existence. The company has managed to establish its footprint far and beyond. Amid this immense growth, Uber has had to contend with external and internal challenges, aspects that have at times threatened its market position. These challenges have been analyzed in the form of PESTLE and SWOT analyses. The PESTLE analysis sought to explore the external environmental challenges by seeking to understand the political, economic, social, technological, and legal factors affecting Uber. The SWOT analysis aimed at looking at the company's strengths, weaknesses, threats, and opportunities as part of exploring the internal environmental challenges. Furthermore, there has been a discussion of how the company can maintain a sustainable competitive advantage, and the strategic options it should put in place as it looks forward to the future. In a nutshell, Uber is a global entity with loads of potential; hence, it should always devise ways of ensuring that it continues to be the market leader in this competitive industry.
Reference List
Aaker, D. A., 2010. Brand Relevance: Making Competitors Irrelevant, New Jersey; John Wiley & Sons.
Alter, A., 2018, Irresistible: The Rise of Addictive Technology and the Business of Keeping Us Hooked, London: Penguin Publishing Group.
Blystone, D., 2019, March 31, The Story of Uber, Investopedia, Retrieved from https://www.investopedia.com/articles/personal-finance/111015/story-uber.asp
Brondoni, S. M., 2018, Competitive Business Management: A Global Perspective, Abingdon: Taylor & Francis.
Ferrell, O. C. & Speh, T. W., 2017, Marketing Strategy, Loose-Leaf Version, Massachusetts: Cengage Learning.
Figueiredo, J. M., Lenox, M., Oberholzer-Gee, F. & Vandern Bergh, R. G., 2016, Strategy Beyond Markets, Bingley: Emerald Publishing Group.
Freeman, R. E., 2010, Strategic Management: A Stakeholder Approach, Cambridge: Cambridge University Press.
Hamilton, L. & Webster, P., 2018, The International Business Environment, Oxford: Oxford University Press.
Heene, A., Martens, R. & Sanchez, R., 2008, Competence Perspectives on Learning and Dynamic Capabilities, Bingley: Emerald Publishing Group.
Kotter, J. P., 2012, Leading Change, Massachusetts: Harvard Business Press.
Krey, N. & Rossi, P., 2017, Back to the Future: Using Marketing Basics to Provide Customer Value: Proceedings of the 2017 Academy of Marketing Science (AMS) Annual Conference, New York: Springer.
Mason, H. et al., 2015, Trend-Driven Innovation: Beat Accelerating Customer Expectations, New Jersey: John Wiley & Sons.
McGrath, R. G., 2013, The End of Competitive Advantage: How to Keep Your Strategy Moving as Fast as Your Business, Massachusetts: Harvard Business Press.
Meyer, J., 2016, Uber-Positive: Why Americans Love the Sharing Economy, New York: Encounter Books.
O'Brien, G., 2017, November 17, Changing Culture and Ethics at Uber, Business Ethics, Retrieved from http://business-ethics.com/2017/11/17/13277-changing-culture-and-ethics-at-uber/
Oswald, G. & Kleinemeier, M., 2016, Shaping the Digital Enterprise: Trends and Use Cases in Digital Innovation and Transformation, New York: Springer.
Palmatier, R. W. & Sridhar, S., 2017, Marketing Strategy: Based on First Principles and Data Analytics, London: Macmillan International Higher Education.
Parniangtong, S., 2017, Competitive Advantage of Customer Centricity, New York: Springer.
Rothaermel, F. T., 2014, Strategic Management: Concepts and Cases, New York: McGraw-Hill.
Schneider, H., 2014, Creative Destruction and the Sharing Economy: Uber as Disruptive Innovation, Cheltenham: Edward Elgar Publishing.
Siedel, G. J., 2016, The Three Pillar Model for Business Decisions: Strategy, Law and Ethics, New Jersey: Van Rye Publishing.
Skjelvik, J. M., Erlanandsen, A. M. & Haavardsholm, O., 2017, Environmental Impacts and Potential of the Sharing Economy, Copenhagen: Nordic Council of Ministers.
Snelling, J., 2012, The Influence of the SWOT Analysis in Organizational Development Strategic Planning, Munich: GRIN Verlag.
Somerville, H., 2019, February 15, Uber Posts $50 billion in annual bookings as profit remains elusive ahead of IPO, Reuters, Retrieved from https://www.reuters.com/article/us-uber-results/uber-posts-50-billion-in-annual-bookings-as-profit-remains-elusive-ahead-of-ipo-idUSKCN1Q42CI
Stone, B., 2018, The Upstarts: Uber, Airbnb, and the Battle for the New Silicon Valley, Little Brown.
Thompson, A. A. et al., 2013, Crafting and Executing Strategy: The Quest for Competitive Advantage: Concepts and Cases, New York: McGraw-Hill.
Turker, D., 2018, Managing Social Responsibility: Functional Strategies, Decisions, and Practices, New York: Springer.
Grab the best

Academic Assistance

with just one click
Our team of

experienced writers

FREE

samples of completed work
Our custom academic writing service has a library of past work done. Browse our library of samples
View all samples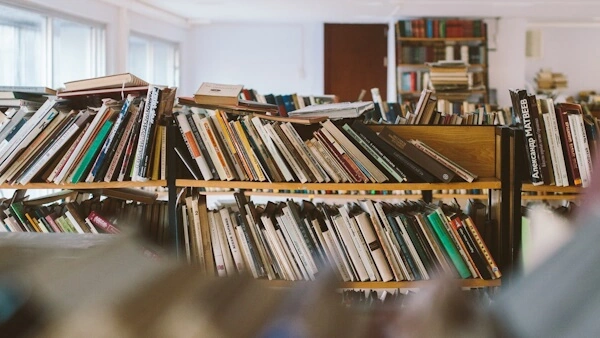 Find the right expert among 500+

We hire Gradewriters writers from different fields, thoroughly check their credentials, and put them through trials.

View all writers
Tough Essay Due? Hire Tough Essay Writers!
We have subject matter experts ready 24/7 to tackle your specific tasks and deliver them ON TIME, ready to hand in. Our writers have advanced degrees, and they know exactly what's required to get you the best possible grade.
Find the right expert among 500+
We hire Custom Writing Bee writers from different fields, thoroughly check their credentials, and put them through trials.
View all writers