Starbucks Research Analysis Sample: Management Research Paper Writing Help
Posted on:
23rd April 2020
Question

Top level essay Service
Our professional unemployed professors are waiting for your signal to offer you the best academic writing service you so deserve.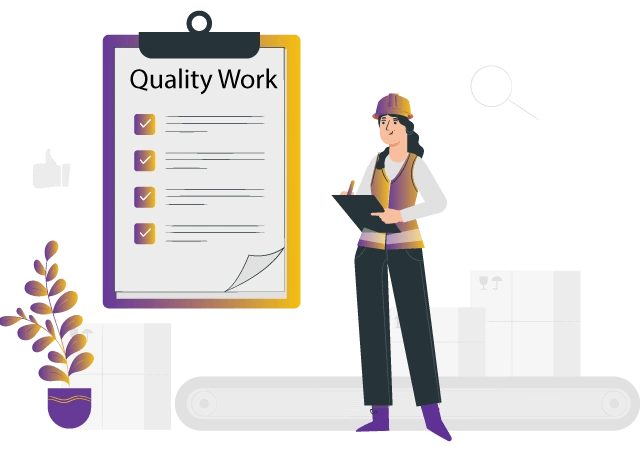 Solution
Starbucks History and Background
Starbucks Corporation ranks top among the international coffeehouses across the world. So big is this corporation that it has put up over 16,700 outlets in more than 40 countries. Gordon Bowker, Jerry Baldwin, and Zev Siegel are the brains behind this corporation. They opened the first store in 1971 and it was based in Seattle. The store was named Star Bucks Coffee, Tea and Spice. Since the founders were great lovers of coffee and tea, their main objective was to supply restaurants and bars with coffee. The Starbucks founders drew inspiration from a coffee-roasting entrepreneur, Alfred Peet who had emigrated from the Netherlands. During the 1950s, Peet specialized in fine Arabica coffee which he often imported into the United States. The Dutch immigrant opened a small store in Berkeley, California and named it Peet's Coffee and Tea. The Starbucks founders admired Peet's way of doing business considering that he had become fairly successful (Simmons, 26). As a result, the three founders who all happened to be teachers decided to adopt a business model which involved the sale of high-quality coffee beans. At the beginning, Peet was assigned the role of supplying Starbucks with green coffee beans. Later on, the Starbucks founders acquired a roaster from Holland which helped them to come up with their own blends and flavors. However, Baldwin, Bowker and Siegel borrowed their experience from Peet's roasting techniques.

A decade later after opening their first store, Starbucks had managed to open four stores in Washington DC, Seattle. These stores gained fame for selling top-quality fresh-roasted coffees. In 1982, the corporation enlisted the services of Howard Schultz who was appointed as the head of marketing. Schultz's first mission was to ensure that first-time customers had ample knowledge about fine coffees as most of them felt uneasy when they visited the stores. Therefore, Schultz equipped the employees with customer-friendly sales skills in addition to producing brochures which allowed the customers to gain in-depth knowledge about the company's products. In 1985, Schultz parted ways with Starbucks and he decided to put his own coffee chain which turned out to be an instant success. In 1987, Starbucks founders decided to sell the corporation and Schultz pounced on this opportunity. Schultz gave precedence to the Starbucks brands and amalgamated all his operations under this name. He opted to pursue the business using the café concept which he had learned in Milan, Italy. Since then, the corporation has been on a meteoric rise to the extent that it went public in 1992. Fast-forward to the 21st century, Starbucks boasts of the largest chains of coffee-houses in the world having established its presence in dozens of countries.
Starbucks Business Strategy
Starbucks business strategy is largely based on its vision, mission, goals, and objectives. The mission and vision of this corporation is to a large extent a reflection of its future. More often than not, a mission statement is regarded as the main basis for the existence of a company, or the demand gap it is trying to fill. On the other hand, a vision statement is more or less similar to a future plan. This statement sets the path for the future taking into account the changing market situations. Starbucks mission is to nurture and inspire human spirit using one cup of coffee at a time.
Mission
The mission of this corporation helps to elaborate the extent to which Starbucks is committed to fulfilling the needs of its customers. It is worth noting that Starbucks mission is not hinged on selling the best coffee. In its place, this corporation is focused on developing an impactful and meaningful ideology which is the catalyst for a warmer company culture (Glowik, 83). In essence, the mission of the corporation is to create a meaningful impact on its customers and employees. In addition, part of the corporation's mission is to establish its presence in every neighborhood, even if it means going through a gradual process.
Vision
As for Starbucks' vision, it is the intention of this corporation to become the premium source of the world's finest coffee while at the same time upholding its uncompromising principles. Essentially, the primary of focus of Starbucks vision is to help this coffee-house brand to navigate through the current market conditions. A closer look at the corporation's vision, it is possible to note that it is characterized by several components. For starters, Starbucks intends to become the maker of the world's finest coffee. Second, the corporation intends to maintain its unyielding principles which have elevated it into the largest coffee-house in the world. Third, Starbucks vision is to continue growing while at the same time upholding the company standards. If the Starbucks vision is anything to go by, it is possible to note that the corporation has put in place ambitious goals that would see it being top among the best.
Goals and Objectives
Starbucks seeks to achieve several goals and objectives as it strives to cement its place in the coffee making industry. Part of its goals and objectives is to provide customers with a "third-place" experience. The corporation's stores are designed to provide people with an extra option away from home and the workplace. With Starbucks, it is possible for customers to benefit from a comfortable environment where they can also get their work done. It is the objective of the company to put in place mechanisms that would help to facilitate international market expansion (Fleisher & Bensoussan, 93). As part of its expansion drive, the focus of the company is on emerging economies which it perceives as the new business frontiers. Furthermore, the goals and objectives of Starbucks is into integrate its various business processes with technology. In doing so, the corporation is going to benefit from value addition taking into account its wide range business processes and procedures.
Starbucks Structure
Starbucks is quite different from those coffee shops which are often managed independently. In the case of Starbucks, this is a corporation chain which manages a vast network of coffee houses. For this reason, the organizational structure of this corporation differs greatly from those of mom and pop coffee shops which are littered in every part of small towns. The structural difference can be attributed to the complications that come with managing such a sizable brand. Starbucks is known for its matrix organizational structure. This structure is a mix of various features such as geographic divisions, functional organization, and product based divisions.
Functional Structure
The functional structure of Starbucks is not an uncommon one. The executives led by the chief executive officer are tasked with the role of overseeing the activities of the corporation from its headquarters. At its various outlets within and beyond the borders, district managers are in charge of the regional stores. The district managers are required to supervise the staff at each of these stores.
Geographic Division Structure
The geographic division of the corporation also forms part of the organizational structure. Currently, Starbucks has several geographic divisions across the global market and they include Americas and Europe, China and Asia Pacific, Russia, Middle East, and Africa. A Vice President is stationed in each of the geographic divisions. Consequently, this means that the district managers are answerable to two superiors namely; the functional head and the geographic head. This structural feature is integral towards creating a close managerial support that would help to cater for geographic needs.
Product-based Division Structure
The product-based division is also part of Starbucks organizational structure. This division is designed to address issues touching on product lines. With this kind of structure, it makes it possible for the corporation to have a proper focus on the products on offer in addition to ensuring that everything remains streamlined.
Starbucks Stakeholders
For a corporation such as Starbucks, it is expected that it has a wide range of stakeholders. It is the corporation's responsibility to consider the interests or demands of its stakeholders, since it is not only regarded as a business for profit, but also as a citizen of the society. Owing to the strong corporate image and brand name of Starbucks, this is an indicator of the corporation's commitment of ensuring that stakeholders are part and parcel of its strategies and success. As far as Starbuck's coffee business is concerned, the main stakeholders are: customers, employees, suppliers, governments, and investors.
Customers are the top stakeholders of Starbucks. As a result, the corporation is required to cater for the interests of its customers which include high quality service and products (coffee and related beverages). Employees are critical stakeholders of the corporation since they are the face of Starbucks. This stakeholder group is characterized by various interests such as job security, better working conditions, and higher wages. The organizational culture of the corporation places emphasis on employee-first attitude. Suppliers also form part of the stakeholders and they include coffee farmers and wholesale supply firms. This stakeholder group advocates for certain interests such as growing demands of its products and proper compensation from Starbucks (Lussier, 61). Governments are part of Starbucks stakeholders due to the global presence of the corporation. The interests of the governments is to compel the corporation to comply with rules and regulations such as payment of taxes. Starbucks considers investors to be part of its stakeholders. Therefore, it is imperative for the company to address the interests of stakeholders which include high financial performance, an aspect that contributes to increased dividends.
Starbucks Identity, Image and Reputation
In the process of analyzing Starbucks identity, image and reputation, it is worth noting that these components are critical in helping an organization to distinguish itself in the minds of customers, employees, communities, and shareholders. In the business world, Starbucks identity is considered as the actual manifestation of the corporation's reality judging by how it is relayed through its name, products and services, motto, buildings, uniforms, stationery, and logo. This manifestation is in addition to other perceptible pieces of evidence which can be accredited to the corporation. It is possible to note that Starbucks identity program has largely been a success because the images and perceptions created by a variety of constituencies tend to accurately reflect on the realities of the corporation.
Identity and Image
Many are times when Starbucks image is often considered to be a reflection of the corporation's identity. In other words, the image is a manifestation of how Starbucks is seen from the perspective of its constituencies or stakeholders. It is often the intention of Starbucks to develop a better sense of its image by carrying out research studies among its constituents. In many cases, the research study tends to be quantitative and qualitative in nature. Moreover, the research study seeks to determine the consistency of the corporation's image across its constituencies. Over the years, consumers have been an able to make distinctions of Starbucks products on the basis of the corporation's image. Starbucks is one of the few brands that can carefully control and curate its public image with the help of visual communication methods such as Facebook, Instagram, Twitter, Webpage, and Logo.
Reputation
Starbucks reputation is driven by ethical values. Ethics have been an integral part in the decision making process of the corporation, an aspect that has made Starbucks to gain an authentic reputation from its stakeholders. The reputation of the corporation is one that has been built over time and it is characterized by various elements such as genuineness, transparency, veracity, and the intention or desire to be an ethical organization (Griffin, 58). All along, the corporation has been aware of the fact that its reputation is hinged on its ability to behave ethically since its existence is courtesy of a social license. Under this license, the corporation is expected to operate for the benefit of itself and the society as well.
Starbucks Internal Communication Strategies
Over the years, Starbucks has strived to develop internal communication strategies in a bid to enhance relations with the employees. The corporation's management is aware of the fact that a message is as important as the manner in which it is communicated. Therefore, Starbucks has always placed emphasis not just on what is being communicated, but also how it is communicated. One of the corporation's internal communication strategies is the need to envision, strategize, and plan. The management of the corporation has taken time to envision what is the essence of internal communication, and its long-term benefits. By envisioning the kind of message it wants to communicate, this aspect has been critical in helping Starbucks to achieve internal communications success.
Identifying the key metrics forms part of Starbucks internal communication strategies. With the use of the right metrics, it has helped to define the business outcomes of the corporation. In addition, assessing the available content has made it possible for the management of the corporation to pinpoint areas that need more attention as far as communication is concerned. Some of the common metrics that have aided the corporation's internal communication strategies include behavioral metrics, technical metrics, and attitudinal metrics. Segmenting the audience is a critical strategy that the corporation has to apply in its internal communications. The effectiveness of this type of communication depends on whether it is targeting a specific audience (Barton, 76). The corporation has always made it its business to identify the type of content that is targeted towards a specific group of employees. This aspect has helped the corporation to strategically develop its internal communication network.
Corporate Social Responsibility Strategies
Starbucks has put in place various strategies towards corporate social responsibility. Some of these strategies include ethical sourcing, community, and the environment. The corporation uses ethical sourcing to determine how it purchases its products. It has always been the intention of Starbucks to ensure that its coffee, cocoa, tea, and manufactured goods are produced and purchased ethically and responsibly. According to the corporation, its success is derived from the success of farmers and suppliers who are involved in the process of growing and producing the products. Engaging local communities is part of Starbucks corporate social responsibility strategies. The corporation strives to have a meaningful impact on the communities where it carries out its operations. To this effect, the corporation has set up the Starbuck Foundation whose main objective is to empower all the communities involved in its business activities. Starbuck considers the environment as part of its corporate social responsibility strategies. As a result, the corporation has pledged to ensure its activities do not have a negative impact on the environment. To achieve this feat, Starbucks has committed itself to putting up LEED certified stores, recycling, and pursuing ways that seek to address climate change on a global scale (Management Association, 121).
Advertising Strategies
Starbucks has used a variety of advertising strategies as it strives to reach and persuade customers to purchase its products. Target consumer is one of the advertising strategies used by the corporation. However, this strategy is characterized by a sophisticated combination of persons. In essence, since the corporation has established a relationship with its customers, it knows how to identify its target consumer for a specific product that it intends to market. Positioning statement is another critical strategy that the corporation uses to market its products. This strategy is used to define the product, how it can be differentiated from competing products, and how the customer will be able to access the product (Kenneth, 71). Communication media is an advertising strategy that often determines the routes through which the product will reach the consumer. The most common forms of communication media used by Starbucks include print (newspapers and magazines), video (infomercials), audio (FM and AM radio), direct mail, World Wide Web, and outdoor advertising (billboards).
Media Relations Strategies
Media relations strategies are integral towards the growth of Starbucks. The corporation has often used the media to tell the world about its products. However, it is important for Starbucks to develop a message before sharing it with the right media sources as it intends to reach its target markets. Lead generation is one of the media relations strategies used by Starbucks as it bids to market its products. This strategy is useful in helping the corporation to cultivate and develop interest of its brand, an aspect that often leads to conversions. Lead generation takes place through various typical forms such as social media, creation of content, and videos (Johnston & Rowney, 112). Branding is considered as a media relations strategy and it has helped Starbucks to create a name for itself. The success of branding is ensuring that it is recognized through the use of strategic communications. Through branding, Starbucks has managed to cement its place in the market. Third-party validation is a critical media relations strategy which has helped to put Starbucks in the global map. For a company such as Starbucks, endorsements are so important since they provide an opportunity for the corporation's brand to be talked about by other people. As a result, this strategy ensures that the corporation does not go around proclaiming itself, but instead, unbiased people do.
Investor Relations Strategies
Starbucks spends considerable amount of time trying to plan for its investor relations activities. Since investors happen to be stakeholders of the corporation, their demands are likely to be very high. Therefore, it is imperative for the corporation to develop investors' relations strategies that will help it to serve its own interests and those of the stakeholders. Planning ahead is one of investor relations strategies employed by the corporation. By planning ahead, the corporation is able endear itself to investors by informing them of the projected milestones such as regulatory approval, or new product launch. Leveraging opportunities is a critical strategy that helps the corporation to enhance its relations with the investors. The management of Starbucks has often maximized on its travels by organizing investor or analyst events (Laskin, 108). Diversifying activities is an investor relations strategy where the corporation banks on various meetings such as investment bank conferences to spell out its plans. Such activities help to ensure that the corporation attracts more investors as they bid to acquire some of its shares.
Government Relations Strategies
Since Starbucks has established a global presence, there is often a need for the corporation to develop good relations with the governments of the countries it has pitched tent. Therefore, there is a need for the corporation to devise effective strategies that will help it maintain relations with these governments. Establishing close relationships with elected officials is one of the strategies used by Starbucks as it continues with its global expansion plan. If the corporation does something that has a positive impact on a community, it ensures that the elected official is aware of what it is doing. Such an initiative will ensure that the corporation is in the front-mind of the elected official (s). Engaging elected officials is a vital strategy that helps Starbucks to enhance its relations with various governments. This level of engagements often comes in the form of site visits and regular meetings. Starbucks has made its mission to be always on the loop of key legislative issues that are likely to affect its activities. This strategy allows the corporation to know the key issues being discussed by legislators so as to engage them for further deliberations.
Crisis Communication Strategies
There are times when Starbucks has found itself grappling with a crisis communication situation. As a result, there has often been a need for the corporation to develop strategies that would help to deter a scenario where the situation might get out of hand. Analyzing the situation calmly is one of the strategies that has enabled Starbucks to deal with crisis communications. Before responding to a situation, it is normal for the management of the corporation to ensure that they have armed themselves with all the facts before tackling the issues at hand head-on. Not jumping into conclusions is a strategy synonymous with Starbucks as the corporation tends to avoid a scenario where it might be tempted to jump right in (Ulmer et al., 103). The corporation is always aware that every story has multiple sides; hence, it strives to argue out its case on the basis of facts.
Recommendations
Starbucks is a global entity that has established its presence in various countries. The management of such a company can turn out to be a nightmare, but it appears as if the ship is being steered in the right direction. The corporation appears to be getting it right on many fronts and this explains why it remains top among the best coffeehouses. There is not much that the corporation can do to improve its global position. However, there is a need to ensure that it does not compromise the quality of its products as this is the main reason why it is top of the chart. Essentially, it is expected that Starbucks will continue to be household name not unless there is a worthy competitor who is willing to give the corporation a run for its money.
Works cited
Barton, A. Maximizing Internal Communication: Strategies to Turn Heads, Win Hearts, Engage Employees and Get Results. New Jersey: BookBaby, 2014. Print.
Fleisher, C. S. & Bensoussan, B. E. Business and Competitive Analysis: Effective Application of New and Classic Methods. New Jersey: FT Press, 2015. Print.
Glowik, M. Global Strategy in the Service Industries: Dynamics, Analysis, Growth. Abingdon: Taylor & Francis, 2014. Print.
Griffin, A. New Strategies for Reputation Management: Gaining Control of Issues, Crises & Corporate Social Responsibility. London: Kogan Page Publisher, 2009. Print.
Johnston, J. & Rowney, K. Media Strategies: Managing content, platforms and relationships. Crows Nest: Allen & Unwin, 2018. Print.
Kenneth, Y. Multi-Platform Advertising Strategies in the Global Marketplace. Pennsylvania: IGI Global, 2017. Print.
Laskin, A. Managing Investor Relations: Strategies for Effective Communication. New York: Business Expert Press, 2010. Print.
Lussier, R. Management Fundamentals: Concepts, Applications, Skill Development. Massachusetts: Cengage Learning, 2008. Print.
Management Association. Corporate Social Responsibility: Concepts, Methodologies, Tools, and Applications. Pennsylvania: IGI Global, 2018. Print.
Ulmer, R., Sellnow, T. L. & Seeger, M. W. Effective Crisis Communication: Moving from Crisis to Opportunity. California: SAGE, 2010. PRINT.
Simmons, J. The Starbucks Story: How the brand changed the world. Marshall Cavendish International Asia Pte Ltd, 2012. Print.
Grab the best

Academic Assistance

with just one click
Our team of

experienced writers

FREE

samples of completed work
Our custom academic writing service has a library of past work done. Browse our library of samples
View all samples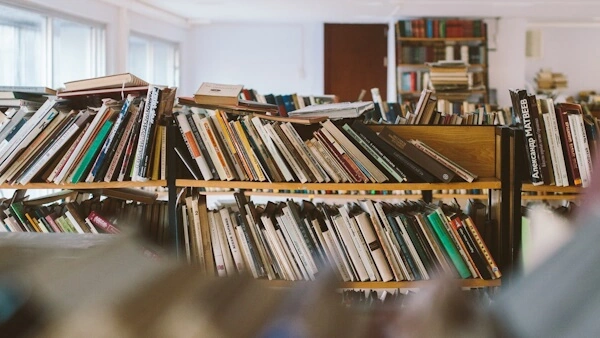 Find the right expert among 500+

We hire Gradewriters writers from different fields, thoroughly check their credentials, and put them through trials.

View all writers
Tough Essay Due? Hire Tough Essay Writers!
We have subject matter experts ready 24/7 to tackle your specific tasks and deliver them ON TIME, ready to hand in. Our writers have advanced degrees, and they know exactly what's required to get you the best possible grade.
Find the right expert among 500+
We hire Custom Writing Bee writers from different fields, thoroughly check their credentials, and put them through trials.
View all writers